Walking is one of the best activities you can do when you're overweight, but you have to be careful about providing your feet with great support. When it comes to walking shoes, the best walking shoes for overweight women have to have certain features to keep feet in the best health.
---
New Balance Women's Walking Shoe 1765
These are available in three stylish colors; purple/green, gray/pink and white/blue. They're available in sizes 5 through 12 US.
One of the biggest considerations for walking shoes when you're overweight is the support and cushioning. The sole of the New Balance shoe has N2 responsive cushioning.
Along with the soft cushioning, the padded collar provides extra stability and support for walkers who might not be as steady on their feet. Beginning or overweight walkers can benefit from the synthetic sole, which will keep the foot stable on any surface.
New Balance Women's Ww877 Walking Shoe, Silver, 9 D Us
Skechers Performance Women's Go Walk 4 Pursuit Walking Shoe, Black – 8 B(M) Us
Reebok Women's Work N Cushion 30 Walking Shoe, White/Steel, 8 M Us
Reebok Women's Work N Cushion Lth Kc-W, Black, 75 D Us
Skechers Performance Women's Go Walk 4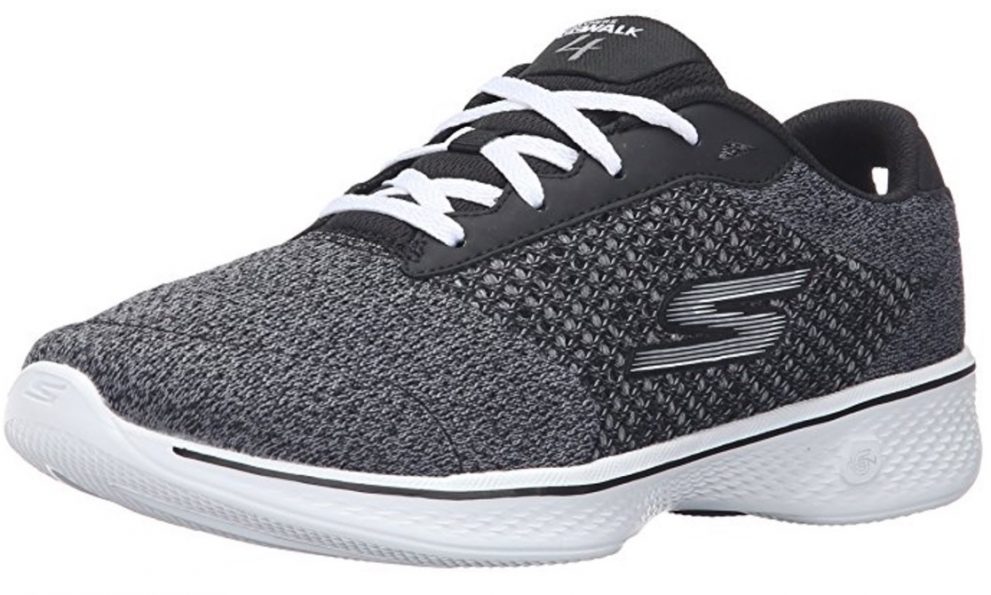 These stylish sneakers are available in so many colors. You'll find a color for any outfit. They're available in sizes 6.5 to 13 US.
The sneaker is incredibly lightweight and has responsive midsole cushioning of 5GEN that will help keep the feet comfortable. The new GOga Max is a rebound footbed that will transfer energy with every step the walker takes. When the foot is bouncy, it's much easier to continue your walking efforts.
The thick rubber sole provides stability and comfort. When you can avoid pronation in the feet, you're less likely to end up with foot problems from walking.
---
New Balance Women's Walking Shoe 1065V
These walking shoes are available in sizes 5 through 12 US. They have three color combinations; black, blue and pink. Mesh with supportive overlays give breathability and comfort to the walking sneaker.
They have REVlite midsole cushioning that will provide serious comfort when you're trying to stay active. It can be tough to begin a walking routine, but the right shoe can make a huge difference.
The walking shoe from New Balance also has flex grooves for a walking strike path that will keep the foot flat and even when walking. One of the hardest parts of walking is overpronating the foot, which can cause serious knee and back problems. These shoes help with that problem.
---
Reebok Women's Work N Cushion Walking Shoe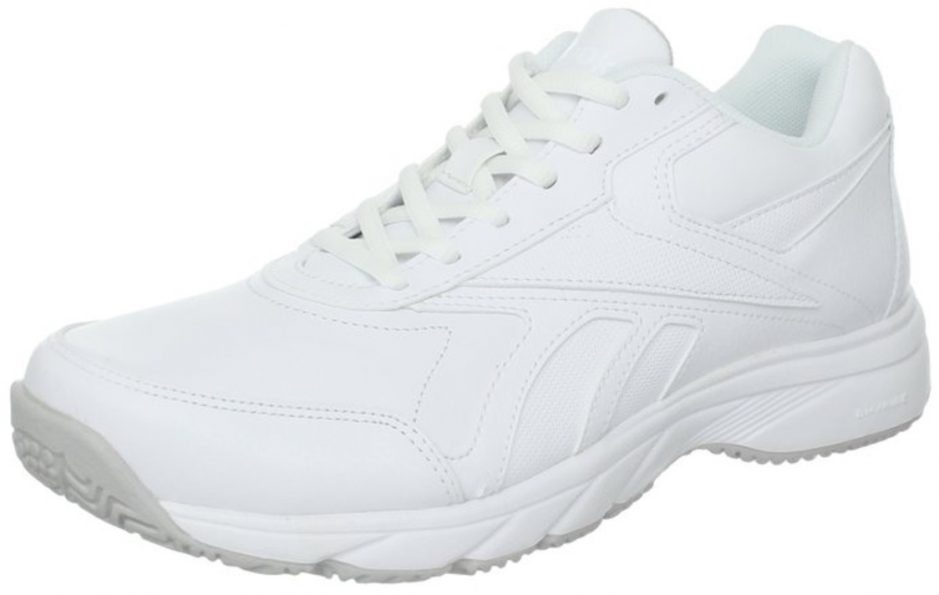 These shoes are available in black or white, so they can be worn with any kind of work uniform. These are perfect shoes for standing for hours or going from work directly to the walking path.
The sole is resistant to oils and slips-and-falls. The shoes are available in sizes 5 to 11 US. These are available in wide widths, too.
The heel is 1 inch, which gives plenty of padding between the ground the foot. There's a protective toe bumper as well as a padded collar. The padded collar will allow you to really lace the shoes tight, which increases stability for lots of walking.
The beveled heel and rubber sole gives the walker forward momentum, which will keep her moving. These shoes are true to size and can be ordered with confidence. They're great for work environments where you need a more professional yet comfortable shoe.
---
ASICS Women's Gel Frequency 3 Walking Shoe
With the availability of three combinations of colors, the ASICS shoes are stylish as well as being comfortable. There's black/silver/pink, charcoal/marina/corydalis, and navy/silver/bermuda. They come in sizes 6 through 12 US and are available in wide widths.
The breathable mesh will keep the foot comfortable while being supportive with the padded tongue. The padded tongue allows the walker to tighten the laces to gain extra support and stability. The padded collar is great for support too.
At the heel, there's a gel cushioning system that will help keep the foot from becoming painful during walks. With support and comfort, the walker will be able to stay healthy and active.
---